Beauty is rooted from within. From beneath the surface. A raw yet refined
layer at the core of our being. Nurtured by Nature, it flows from the Earth
to the Body, and from Seed to Skin. Naturally Sourced and Naturally Stunning,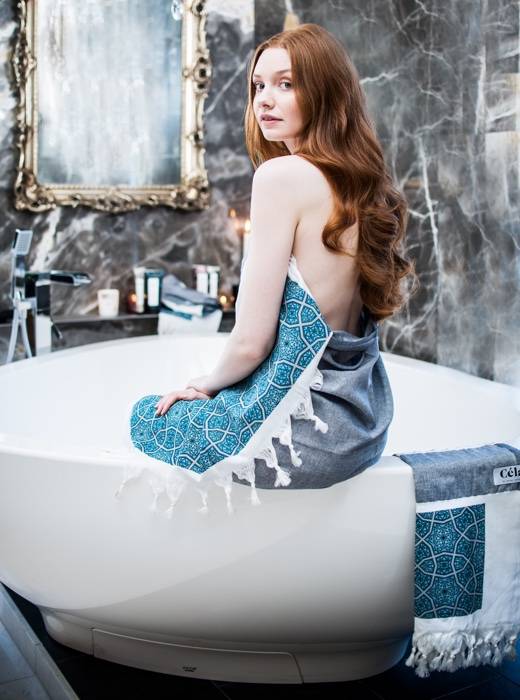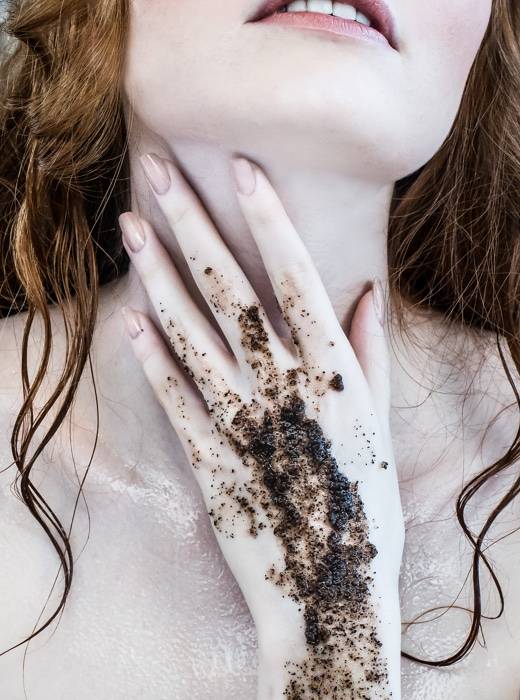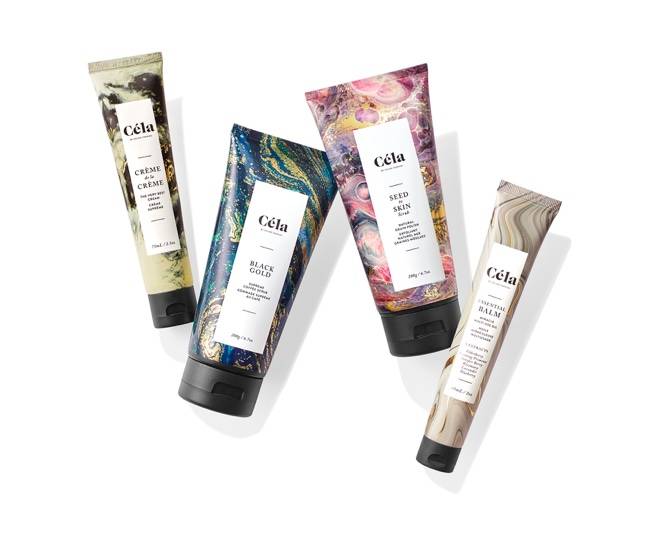 Founded on the principle that skin is everyone,
and doing justice to the diversity of the country that inspired Céla's creation, each product in the range has been thoughtfully crafted and carefully tested to be universally adaptable and effective across all ages, sexes, ethnicities, skin types and geographical locations.
Inspired by &
Made in Canada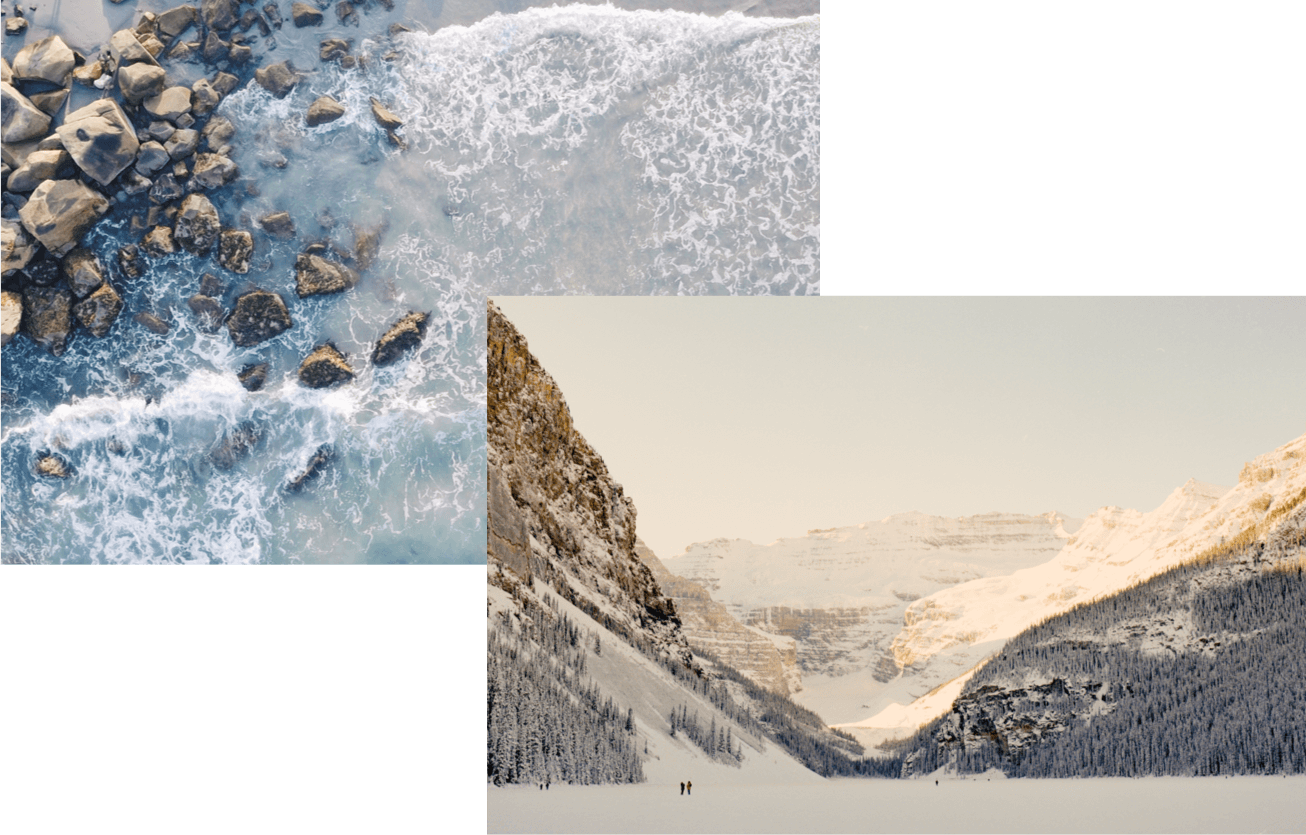 Canada's vast, rugged landscape is shaped by its exposure to some of the most extreme – and extremely diverse – elements in the world.
From the temperate rainforest of the Pacific coast, over the alpine Cordillera, through the big-sky wheat fields of the Prairies to the rocky, mineral-rich Canadian Shield, beyond the low hills of the Maritimes' Appalachian range to the Grand Banks, and always, due north, to the solemn, glacial majesty of the Arctic, Canadian vegetation has evolved over millennia to thrive in ever-changing, often unforgiving climates.

Formulated with the most potent natural ingredients from across the nation,
and supported by the purest and most exceptional seed butters, oils and extracts from the four corneres of the earth, Céla's plant-powered products are designed to address the shared needs of the human body's and most exposed organ: our skin.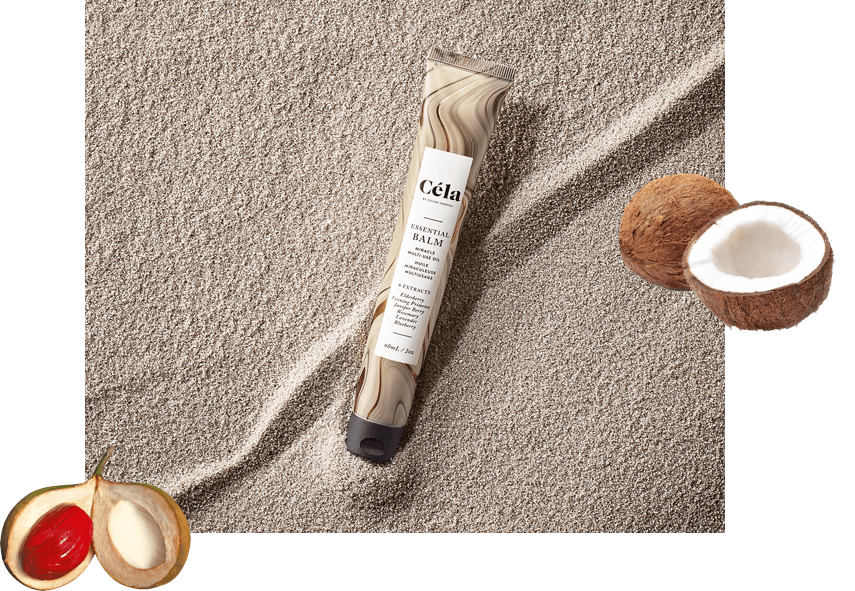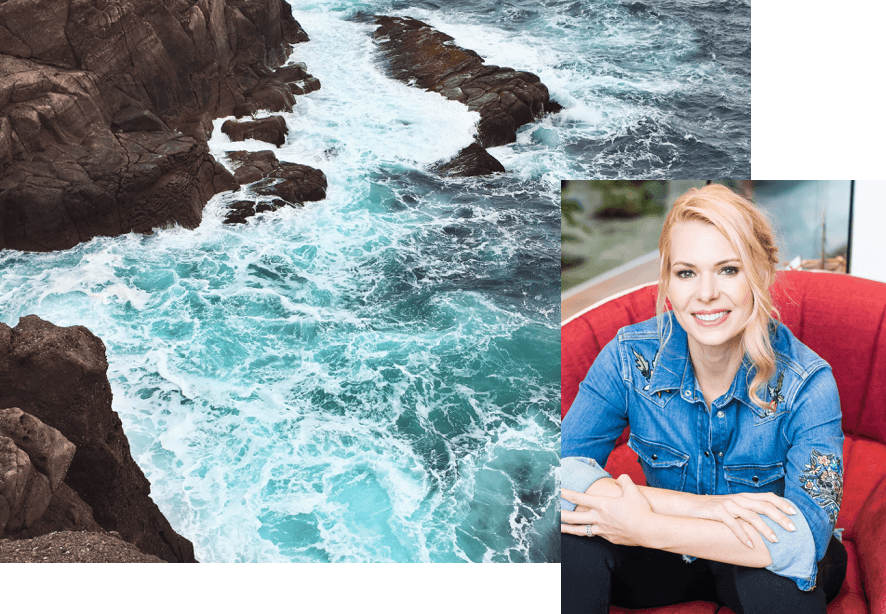 Inspired by nature's adaptability and endurance,
Celine Tadrissi has spent the last three years carefully sourcing the most exceptional northern botanicals, harnessing their beneficial properties to develop a truly Canadian skincare line, Céla.  
This decadent body cream lives up to its name. Infused with our signature Céla Complex, a potent blend of Canadian botanicals selected for their unparalleled bioactive benefits, Crème de la Crème cocoons the body in richly hydrating Amazonian cupuaçu butter, while Abyssinian oil seals in moisture and imparts velvety softness.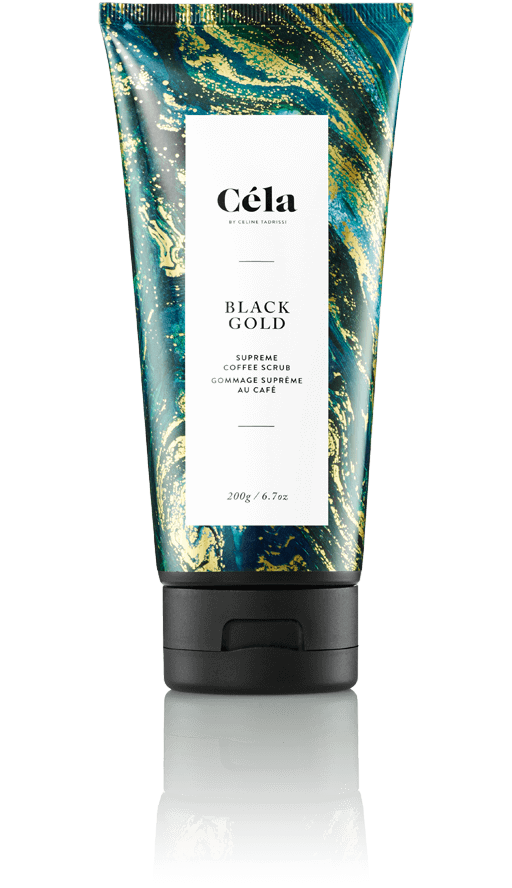 Céla pairs expertly dark-roasted, finely ground coffee beans with coarser raw sugar for thoroughly invigorating at-home exfoliation. The dual-sized particles effortlessly slough away dead skin, awakening natural radiance, and the rich scent of coffee perks up spirits.

This multitasking ointment changes state from solid to liquid with body heat, providing all of the concentrated benefits of pure botanical oils and extracts with the convenience and portability of a balm. Whether skin is chapped, irritated, especially dry or simply in need of extra TLC, the six potent Canadian extracts in our signature Céla Complex combine with six ultra-hydrating plant butters and six moisturising oils to soothe, treat, clarify and protect. Essential Balm performs miracles from head to toe – hair included – leaving behind the delicate, anxiety-reducing scent of lavender and bergamot.

Bring spa to shower with Seed to Skin: Finely milled Amazonian cupuaçu seeds gently exfoliate, dislodging surface impurities and debris while stimulating your lymphatic system to promote toxin elimination, revealing a lit-from-within glow that's more than skin-deep. Pampering Abyssinian oil and moisture-replenishing shea butter are luxuriously nourishing, while the exotic, woodsy and spicy notes of a calming, balancing orange peel, cedarwood and patchouli essential-oil blend make this a multi-sensory body care ritual.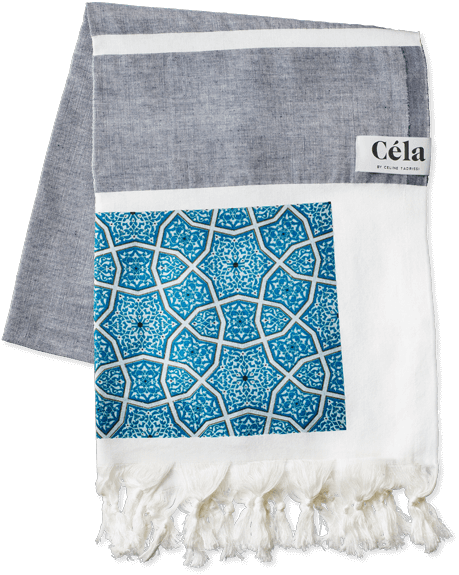 Traditionally used in the hammams of Morocco and Turkey for centuries, the Céla Hammam Towel is incredibly absorbent, quick-drying and lightweight. Made with Turkish cotton and woven to be extra fine, the towel becomes softer after every wash. Perfect to use for drying yourself after a shower or swim, lying on under the sun or shade, or for wearing as a sarong, wrapped around the waist.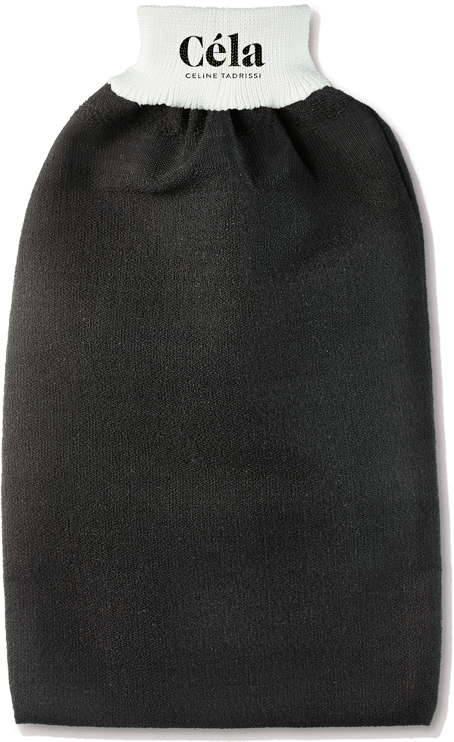 Traditionally used in the hammams of Morocco and Turkey for centuries to thoroughly exfoliate the skin from the neck to feet, the Céla Exfoliating Mitt can be used in the bath or shower to scrub your skin, leaving it soft and smooth.