If there's one beauty (not-so-)secret most have become familiar with, it's exfoliation. Since our skin is the largest and fastest-growing organ of our body, sometimes some TLC never hurts. Luckily, body scrub treatments aren't exclusive for avid spa goers. You can invigorate that same feeling with an at-home body scrub. We've heard it all; from the benefits of tension relief and skin detox to searching for fine grains vs jagged – but the question still remains; do you scrub before or during your shower?
Ultimately both reveal brighter, radiant skin but this debatable question requires a two part answer.
Up the intensity of your exfoliation by massaging the body scrub into dry skin beforeyour bath or shower.
Short, swift strokes are best.
Alternatively, scrubbing during your shower allows the warm water to open up your pores, resulting in maximum exfoliation benefits. Midway into a warm bath or shower (emphasize warm water), scrub in circular motions.
Always scrub toward the heart. From your feet, up in a circular motion, towards the legs and to the torso. Same from your fingertips to your arms.
Use your elbow to test the temperature as it is the most sensitive to heat.
Facilitates lymphatic drainage. In other words, it helps to stimulate the flow of lymph fluids.
Dead particles are more easily and efficiently removed.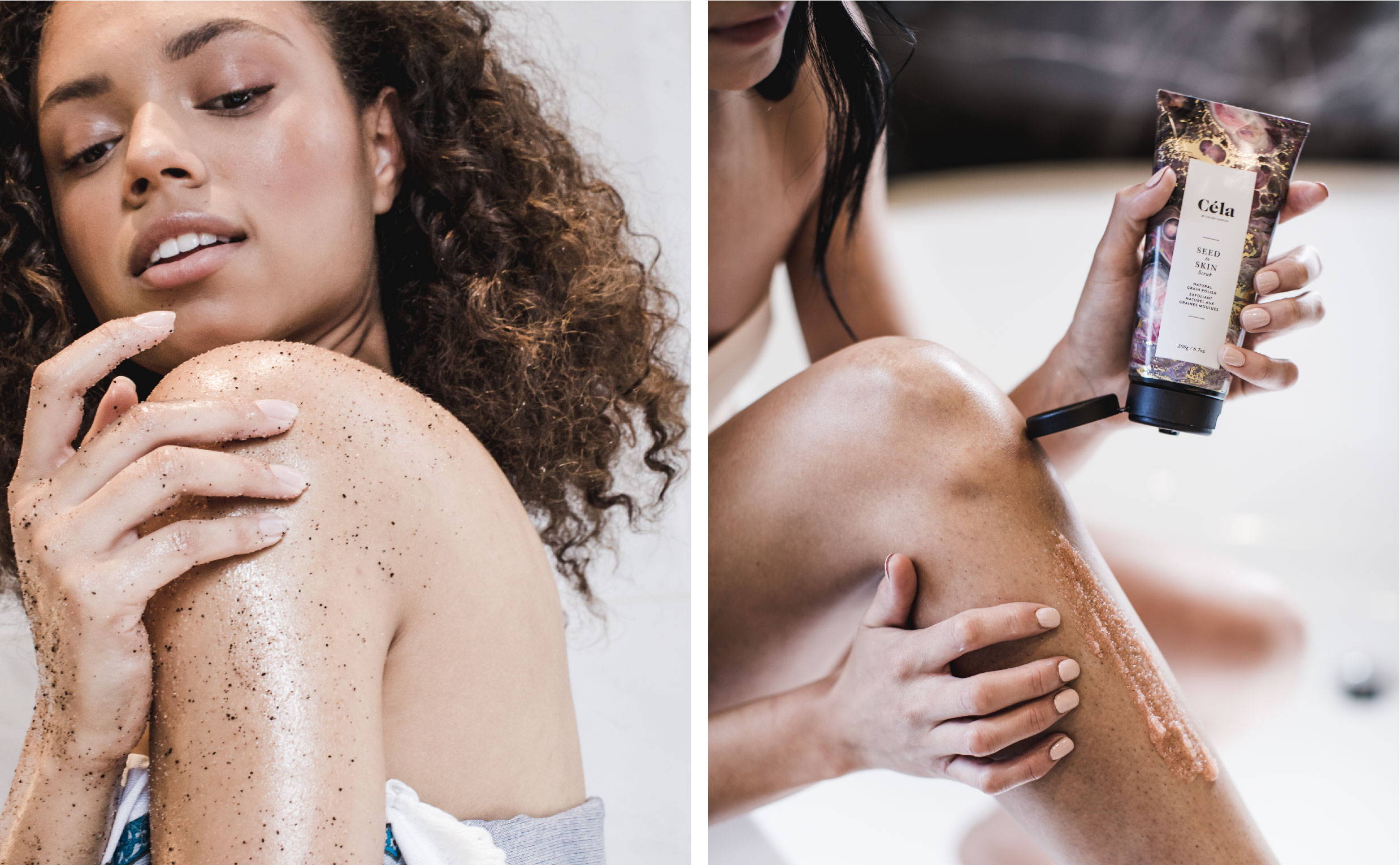 While applying the polish and allowing time for the hydrating oils to be absorbed, take deep breaths to allow the essential-oil blend to have a therapeutic effect on your mind and body. Don't forget to follow up with a moisturizer to restore your skin's moisture!